Viddyoze Live Action Vs. Camtasia Version 9
Professional Video Making & Editing Software Review

vs.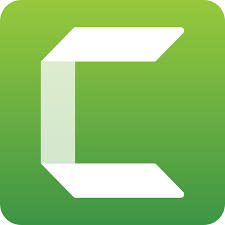 Many video makers, editors, and marketers believed that the launch of the new Camtasia Studio 9 for Windows (Camtasia 3 for Mac) would reveal a professional video software which would strongly surpass its predecessors.
Were those expectations based on any sound reasoning?
Were those video makers making an educated guess… and were the software developers at TechSmith Corp really on the road to improving their video making program tremendously?
Did their software tool manage to raise the bar in the video editing industry?
Indeed, when Camtasia Studio 9 was released in 2016, it arrived with many unique features: modern UI, a new 64-bit version of the platform, new behaviors and stunning motion graphics.
As you probably know, we're always curious to find more about any professional approach to making remarkable videos. And that's why we decided to compare the newly released Viddyoze Live Action to our favorite video editing software, Camtasia to see which one stands out.
To be honest, among the programs developed for the purpose of video editing, Camtasia Studio 9 is among our top choices of software tools, yet the new Viddyoze Live Action has also a lot to offer.
Let's see what are the pros and cons of each software.
| | |
| --- | --- |
| Viddyoze Live Action | Camtasia Studio 9 |
| web-based | requires installation |
| tech-newbie friendly | requires training |
| MP4 | AVI, MP4, MOV, WMV SWF, RM, GIF or FLV |
| Best for 3d video animations | best for Video lessons, tutorials, web cam recordings |
| huge variety of templates | free editing |
Camtasia Studio 9: Jaw-dropping Professional Presentations & Video Tutorials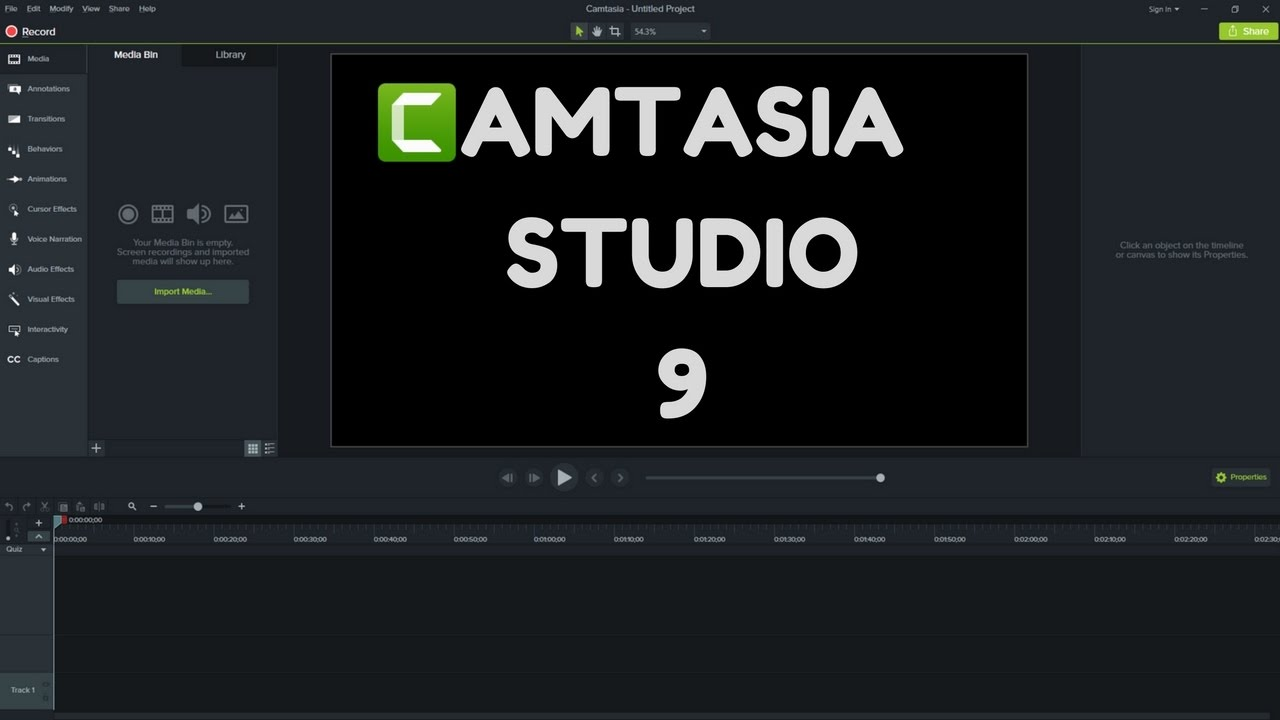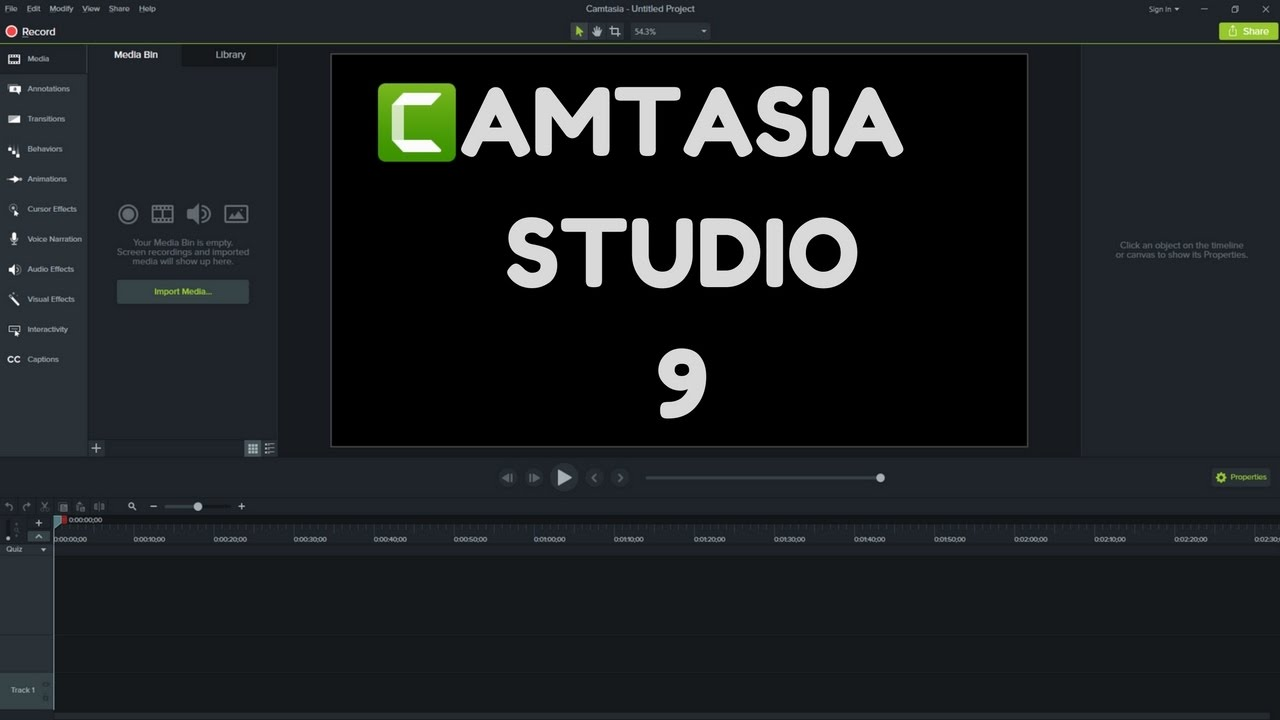 Camtasia Studio 9 is a convenient and powerful software tool that enables users to create impressive video lessons and tutorials.
According to the Camtasia developers, the software is applicable to a number of situations and purposes: it can deliver jaw-dropping results especially when it comes to creating interactive instructional videos.
The software is perfect for making presentations and promotional displays, which can be easily shared on the Web. You can record videos that promote computer games or illustrate new program features. Or you can use it to show demos of new software applications.
Camtasia can be used for capturing video streams from a web camera or for recording what's happening on the computer screen. It's definitely among the best software options for displaying operations from your computer to a remote user.
Camtasia comes with a number of powerful features for trimming video files, combining several videos, editing sound, adding effects and text comments, and using individual frames.
Viddyoze Live Action: The Ultimate 3D Animation Engine
Viddyoze Live Action is an extremely powerful software program. Viddyoze Live Action should be your preferred choice, especially if you're looking for a tool that delivers high-quality results and is easy to use.
Even during an initial trial of the program, it becomes obvious that the Viddyoze developers have come up with a very innovative product: to create this awesome fully automated software program, they've skillfully combined live-recorded footage, 3D animation, and some additional cool video-editing features.
Check out for yourself and you'll see that Viddyoze is really fantastic.
The Viddyoze Live Action platform allows users to upload their business or organization logos, preferred images, and text into their 3D animation videos with ease.
The software comes with a rich library of 100+ professional templates. All templates can be customized: you can upload your own logo, use a preferred color theme, customize images and text.
Local PC vs The Cloud
The latest version of Camtasia is quite resource-intensive: it requires at least 1 GB of RAM to run effectively (in fact, the recommended value is 2 GB). If you choose this software for your video making projects, it's recommended that you should allocate the necessary memory, so that you avoid running into some issues while video processing.
Unlike Camtasia, Viddyoze comes with an economic approach to the use of PC resources – Viddyoze Live Action a cloud-based application which doesn't require any installation.
I'm sure, you'll absolutely love that fact. What is more, it's a mobile-friendly platform which enables you to create stunning 3D animation videos even on your smart phone.
Video Makers Know That Audio Matters!
Camtasia is a feature-rich program that allows you to capture sounds in any part of the system. You can completely disable the original sound of a video and add an alternative audio file or record your audio via a separate microphone.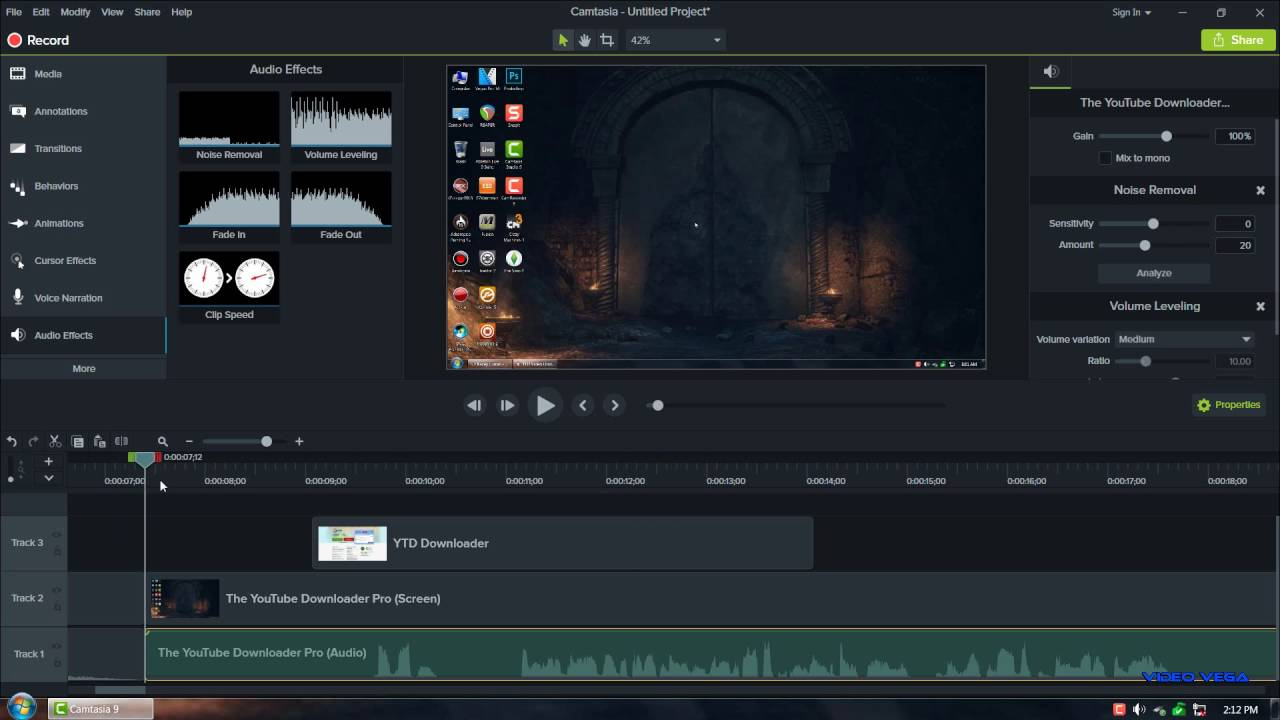 Camtasia is really perfect for recording professional screencasts, product demonstrations, presentations and high-quality video lessons.
But do you know that a Grammy-nominated producer stays behind the Viddyoze custom tracks?
The Viddyoze team also believes that audio is one of the most important parts of a video because it determines how the video is received by the viewers. That's why the Viddyoze team didn't hesitate to invest in their product and invited a Grammy-nominated producer to create custom tracks for their software program.
Moreover, the Viddyoze software helps users find free-license music for their creations. So the end results will both look and sound great.
Tech Experts Vs. Tech Newbies
It takes a certain amount of time to get familiar with Camtasia Studio 9 and all the features that are included in the package.
You can purchase an expensive training course or find free YouTube videos shared by hobbyists.
There're many instruction manuals available online. Of course, it's convenient when the training happens at home without a pre-set time frame or pace… but let's admit it, it takes time to learn how to best use the software and take advantage of all it has to offer.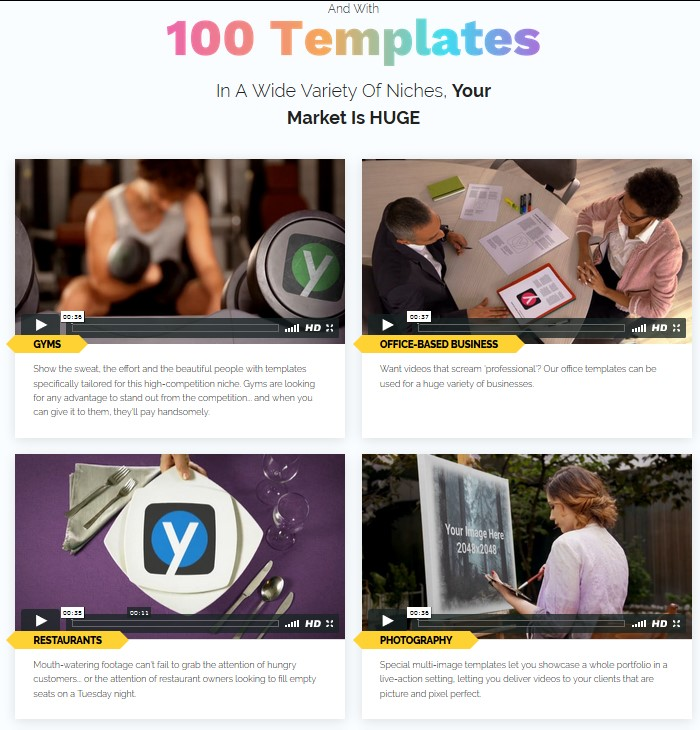 You don't need an animation degree to use any of the Viddyoze products. All you need is the incredible 3D live-action Viddyoze templates.
By launching Viddyoze 2.0 and Live Action versions, the Viddyoze team has made the slick and sellable video production available to everyone.
To be honest, the video making and editing processes are a piece of cake with the Viddyoze Live Action software.
Let me tell you what you have to do to create professional 3D animation videos that can entice your target audience? It's simple: select and customize a template, press "render" and enjoy your high-quality video animations.
The templates included in the package are relevant to many and different niches. The Viddyoze Live Action videos are very impressive because they're blended with live action footage.
How Can The User Interface Streamline The Video Making & Editing Processes?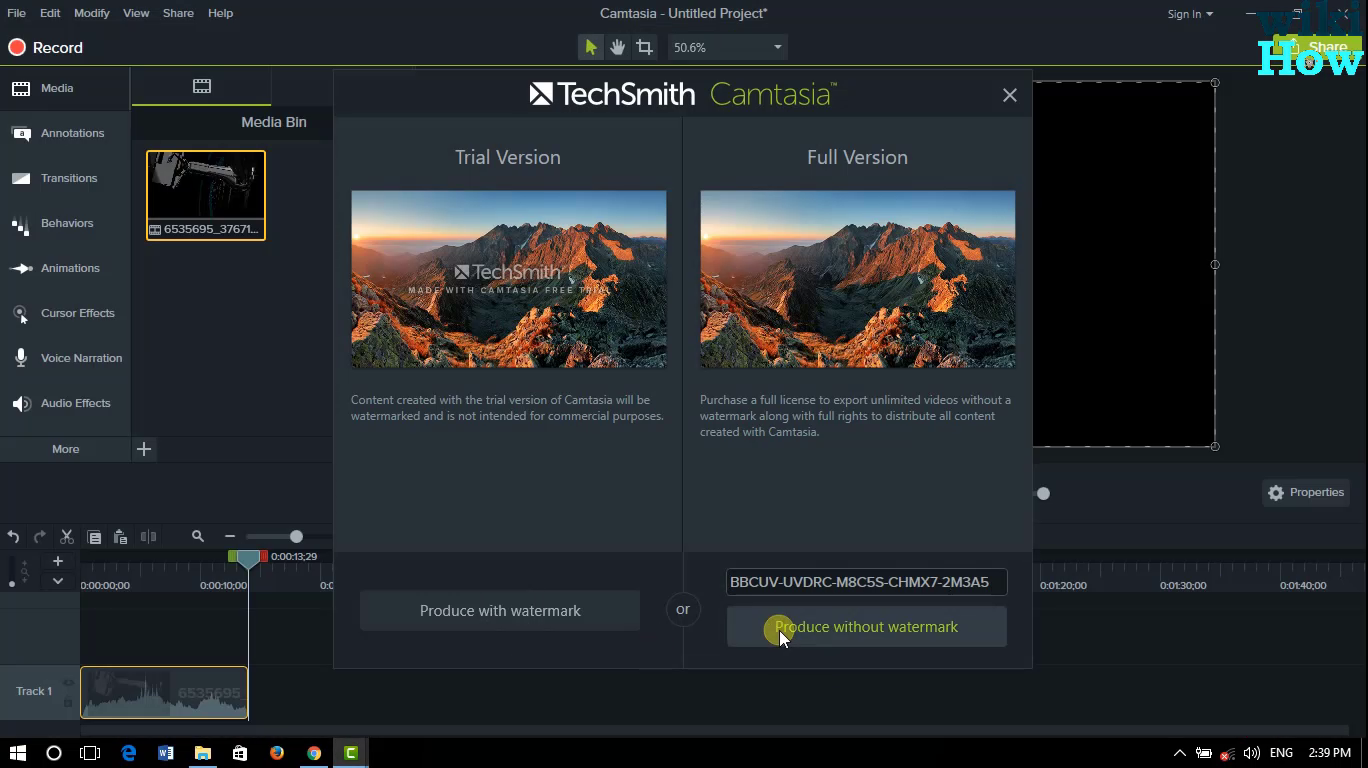 Camtasia is a relatively easy-to-navigate-through software for creating presentations and interactive video tutorials.
As you probably know, Camtasia stands out from other software products with some very innovative features.
For instance, even if you lack technical experience and video making and editing skills, you can benefit from the fact that the user interface of the program has been further simplified in the newest version: now it can really enhance your workflow and streamline all video making processes.
At the top of the dashboard there's a menu with 6 main items, and just below – a control panel consisting of 3 elements:
Record the screen (start recording)
Import media (import files from the computer into the program) and
Produce and share (output the finished project into a video file).
The main toolbar also includes Library, Tips, Zoom-n-Pan, Audio, Voice Narration, Transitions, and the More button, through which you can access some hidden tools that don't fit on the panel.
Camtasia has a preview window, which you can use to evaluate your preliminary video results after editing your project.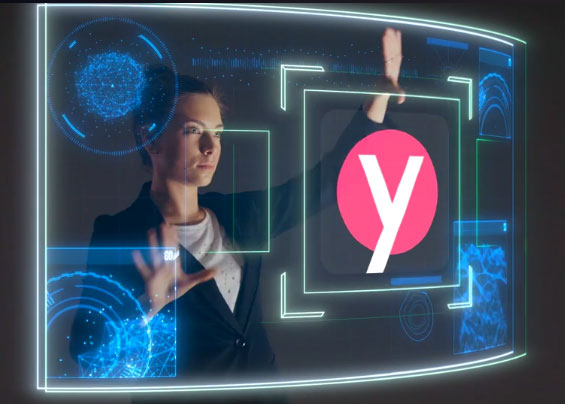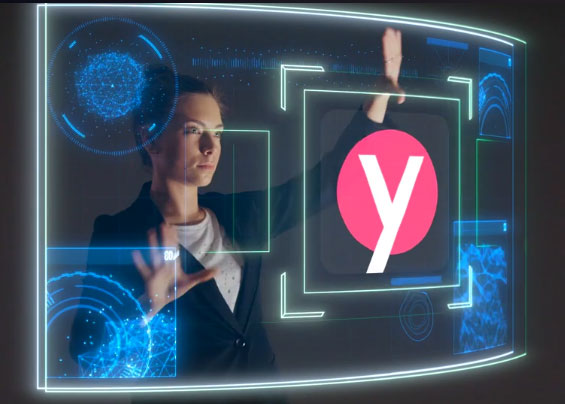 Viddyoze Live Action is also an easy-to-use, great attention-grabbing software that can blow off the map any other video making tool with its unique live-action templates.
Viddyoze claim that they've developed an incredible technology, "ridiculously easy" for video makers to use.
And truly, our tests confirm that the platform is really amazing, even for newbies.
As a result of this unique technology and the wide range of templates, you can easily produce attractive 3D animations that use your live-action footage.
With Viddyoze, you won't be limited only to digital animations (you know the kind – swirls of smoke or flashing lights that turn into a logo, etc). Your animations will look hot and stand out from the crowd with high-quality effects.
You'll be able to amaze your target audience by applying some cool 3D effects.
The templates are revolutionary. You can use them to create stunning videos, which you can sell to clients and make more than $100/month like some users do.
Our verdict: Viddyoze Live Action is ideal for social media marketers and content creators in search of high-quality 3D video animations.
Supported Video Formats
Camtasia Studio 9 supports the standard video formats AVI and MP4. Besides, you can also export your videos in MOV, WMV SWF, RM, GIF or FLV, and also set the desired quality of the file.
Viddyoze Live Action renders all your videos in an MP4 format.
Black Screen Fix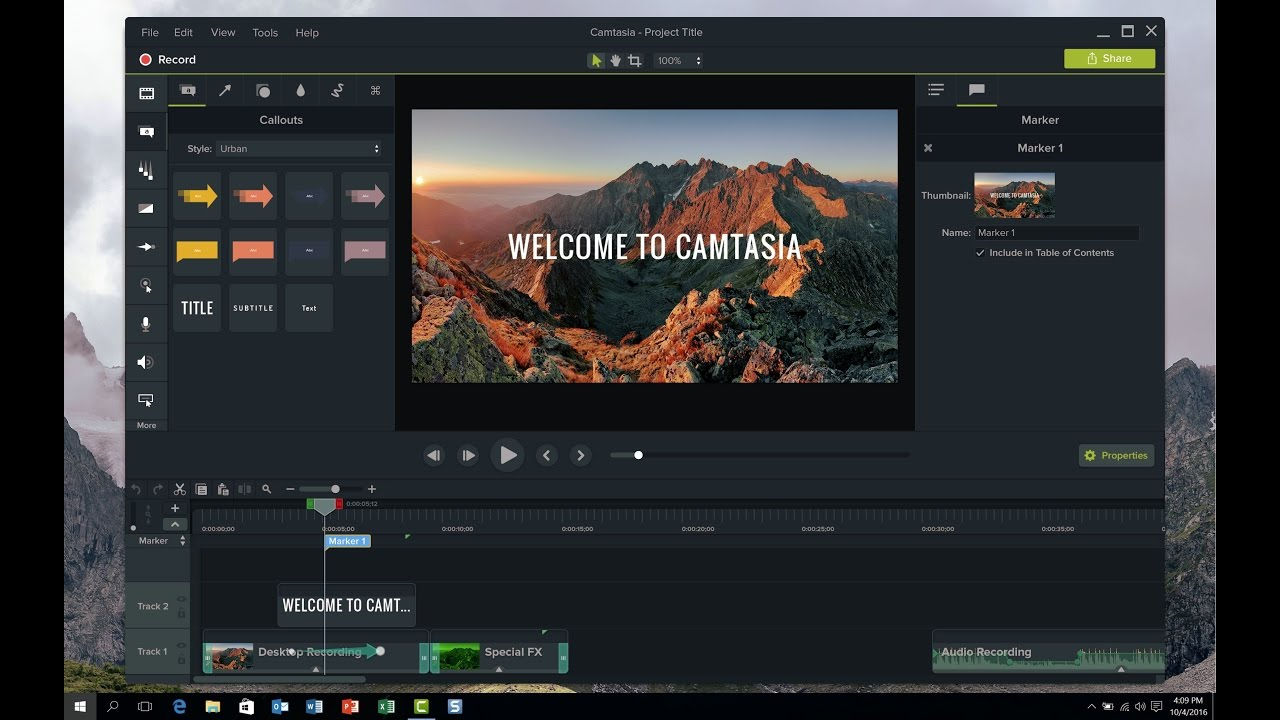 Many Camtasia users have pointed out that the new updated version of the software creates a Black Screen problem while editing the videos. They were also fast enough to offer feasible solutions to this program error right after the launch of the newest version.
You might be thinking that this is too good to be true…
But if you want to use Camtasia for the creation of your next big video projects and bring your videos to a higher standard, you can find more information about the software by taking the best-selling Camtasia Mastery 9 training course, developed by the industry experts Ron Hogue and Lon Naylor.
If you want to purchase the new Camtasia Studio 9 software, click here.
Alternatively, to ensure that your 3D videos have a professional look,  test the new Viddyoze Live Action software by clicking here.   
And once you do, please share in the comments what your impressions are of these video making tools.