Viddyoze 2.0 Vs. Adobe After Effects CC
Competitor Price Review & Alternatives
You might have heard of Adobe After Effects and their latest version After Effects CC. It's really amazing for making outstanding video animations… with incredible effects, templates, and many cool tools!
In fact, during the years Adobe After Effects has been gaining increasing popularity among graphic designers, video makers, and editors … some consider the software to be the best tool on the market for creating video products with excellent animation effects.
Truly, it has become a standard in the video industry; the preferred software for creating motion graphics and visual effects.
But you don't necessarily have to be an expert, a video maker or a 3D graphic designer to enjoy creating beautiful, high-class 3D video animations…
Just because there are software programs like Viddyoze v2.0 that allow you to make amazing, jaw-dropping videos… in just a couple of clicks of the mouse.
Skeptical?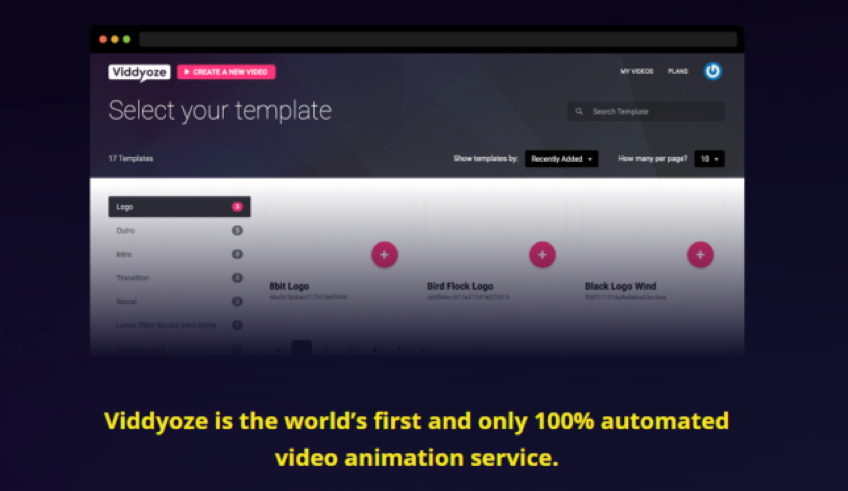 If you aren't skilled at Adobe, Viddyoze might be perfect for you, especially if you are looking for a tool that can leverage your own creative skills. Viddyoze can help you reach results that are as good and if not better than the ones that are delivered by other premium software products.
Of course, you can create professional studio-grade animations with both software products. But let's dig deeper into some of the features of these software programs and examine the advantages and disadvantages of each product so that it's much easier for you to find the best match for your needs and your creative video projects.
| | |
| --- | --- |
| Viddyoze | Adobe After Effects CC 2017 |
| cloud-based | requires installation |
| pre-defined, semi-customizable templates | abundance of templates + option to create your own |
| video training | many free resources – tutorials, user guide, training |
| simple, fast and easy to use (2-5 minutes to create a single project) | steep learning curve |
| high-class pro videos | very professional graphic animations |
| $67/ month + ($37/mo Template club) | 23.99/mo for a single app |
Using Viddyoze vs. After Effects – an Art on Its Own
Adobe After Effects is the kind of program that is extremely popular among video professionals and hobbyist alike. It's a software tool for video creation, motion graphic and video compositing, which allows the users to create all sorts of videos: from commercials to music videos; from captions for television to feature clips and animations for the web.
You'll be amazed by the unique digital video effects of the software (hence the catchy name of the program).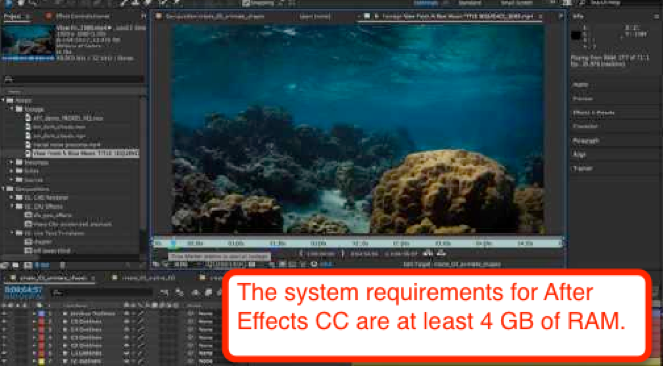 Unlike After Effects, Viddyoze is a legit cloud-based software: in order to use it, you don't need to download or install anything on your computer but just log into the Viddyoze site. This can have advantages and disadvantages: you become dependent on a platform that can be more or less saturated but, on the other hand, you don't have to worry about freeing enough space for the program on your computer.
Video Making in Viddyoze & After Effects
You might not know it, but many of the images that you see in your daily life are created in After Effects. For instance, 3D videos and images for your mobile phone, or ending animations for your favorite web sites… they have most probably been made by an After Effects user.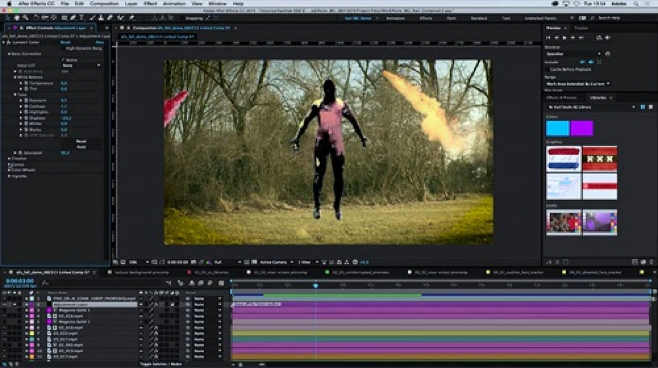 But there is also a lot to like about Viddyoze 2.0.
Whether you're a beginner or an expert in video making, you can create with ease different types of exceptional logo animations (intros, outros, CTA overlay, transition and title animations, as well as alpha and social action videos) by using the Viddyoze platform.
Most of the templates create the impression of a top-quality video production and manage to grab and keep the attention of the viewer. I personally find the floating social actions and the CTA overlay brilliant for building a massive social media following on platforms like Twitter, Facebook, G+, and YouTube and for converting attention into action.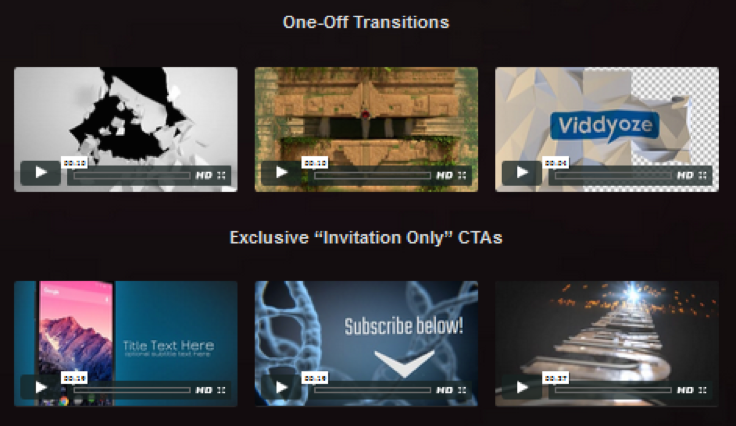 Show these impressive, high-quality Viddyoze animations to a client and I am sure you won't have any difficulties charging even a premium price for delivering such videos.
When it comes to shortcomings of Viddyoze 2.0, my research and testing of the program didn't reveal many significant drawbacks.
Yet, I should mention that although the software offers a big range of amazing templates, some of their characteristics and features are fixed and can't be adjusted by the user (like the duration of a video). Some of the templates are also very abstract and might not be applicable to brands that use more traditional forms and shapes.
Various Templates for Inspiration & Easy Customization
As you probably know, After Effects CC stands out from other software products with some very innovative features. For instance, you can define and make your own templates, which proves that the possibilities of creating video projects with After Effects are endless… well, perhaps limited only by the user's creativity.
Viddyoze also offers to its users a variety of templates (80+ in the latest version). The templates are divided into different categories and vary in terms of quality and types of customizations that you can make (there are different options for the text, colors, logos, etc.) Still, you can customize most of them in accordance with your own preferences to create astonishing and dynamic studio-quality animations without any watermarks.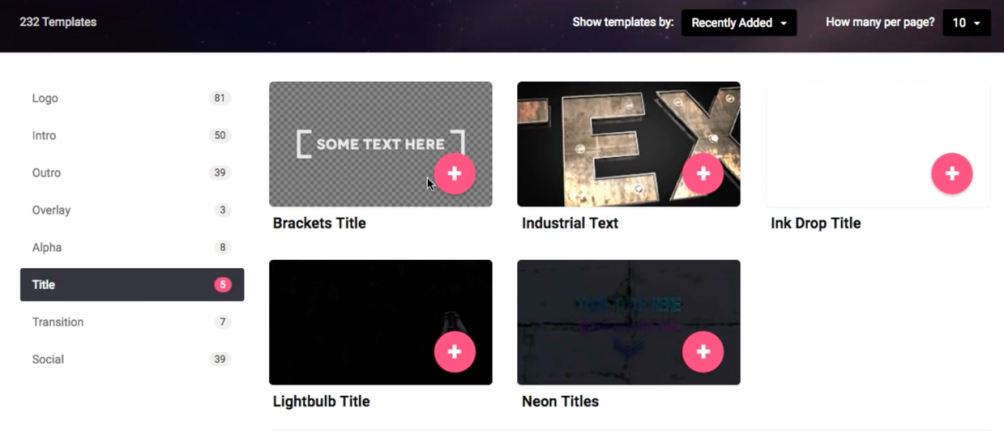 The Adobe Club vs. the Viddyoze Template Club
One of the reasons for the popularity of After Effects is the fact that the program offers flexible and unique, highly efficient tools and plugins for producing a variety of astounding professional animations. Besides, the After Effects software can be easily integrated with other popular Adobe programs and products (e.g. Photoshop, Illustrator). In fact, it's designed to be used with Premier Pro.
As a Viddyoze user, you have the opportunity (or perhaps, for some of you, it'll become a necessity) to join a different type of club – the Template Club, which gives you access to all cool templates that the Viddyoze team has developed … Note that this option is available for a monthly price of $37/mo… and it's worth it.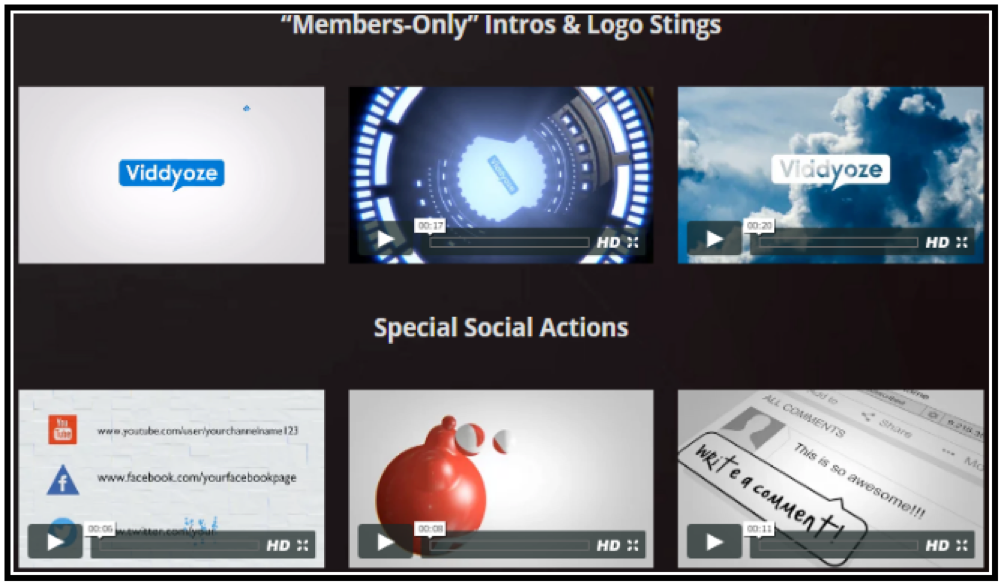 New Alpha Technology
One of the key strengths of the Viddyoze platform is the exclusive Alpha technology. It's especially useful if you want to make even more eye-catching videos and add special overlay effects and video call outs on top of your transparent lower thirds.
Supported Formats
When using Viddyoze, your videos will be rendered in a .mp4 format, which is compatible with most platforms and video editors.
Video Making Experience & Training
Adobe Effects is associated with a relatively high learning curve. But you can find an abundance of free resources like projects and tricks shared on YouTube by users, which demonstrate that it's not impossible to master the program. Actually, most of the people that create videos have had some contact with the program and are often willing to share their approach to video creation and editing.
On the other hand, Viddyoze is perfect for both professional video makers and amateurs due to its user-friendly interface.
The Viddyoze interface is really easy to navigate. The platform is intuitive and doesn't require any previous video making or editing experience from its users.
Trust me on that, you don't have to possess all those special After Effects skills to create something really cool.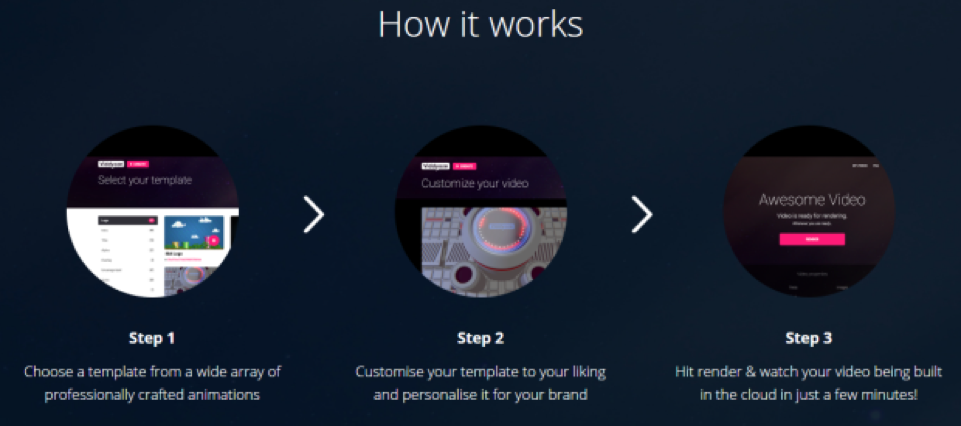 Besides, Viddyoze have developed exceptional Members Area and Training for those who want to further enhance their designer and video-making skills. Besides, they provide tips and share experience on how to get clients to buy your video animations.
High-Quality Videos at an Affordable Price
For only $67/month (if you take advantage of the launch special discounted price), the Viddyoze Commercial License grants you access to the Viddyoze platform, 80+ professional video templates and the opportunity to create an unlimited number of jaw-dropping videos forever.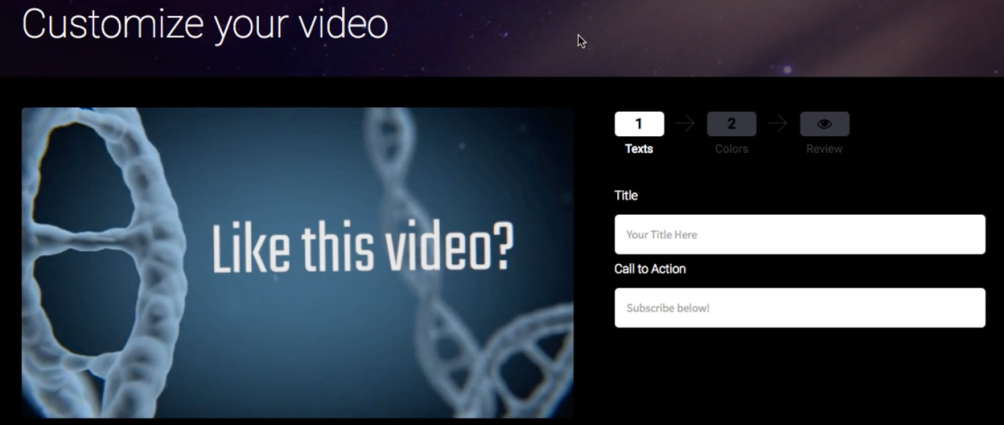 Meanwhile, the latest version of Adobe Effects CC (April 2017) is offered for $23.99/month (an annual plan paid monthly). It should be noted that this is the price for a single app and a cloud storage of 20 GB. It doesn't include the entire collection of Adobe desktop and mobile apps.
Conclusion:
In short, I hope that this review has been valuable to you and that it'll help you make a more informed decision when choosing your video maker.
Of course, Adobe After Effects has been on the market for longer.
Adobe After Effects CC is available for purchase at this site.
During this time the software has passed through numerous updates and its developers have added new amazing features to the package.
Yet, I believe that the cloud-based Viddyoze 2.0 is also a very intriguing video animation tool with many modern video elements that can please any creative mind. If you want to find more details about Viddyoze and even test it, now is the time as Viddyoze is currently offering a launch special:
Instead of paying the full $197/month, you can secure a lifetime license for Viddyoze at a discounted price by clicking here.
If you have already tried the Viddyoze platform and/or have experience with the Adobe After Effects software, please don't hesitate to share your impressions.
Let me know in the comments what you think of the two video-making programs!
In the meantime, you can also check our previous article on other highly recommended video making software programs: Viddyoze Live Action Vs. Camtasia Version 9 | Video Creation & Editing Software Review.